Welcome to Chatham
If it's artistic, you'll see it here. If it's inventive, you'll feel it here. If it's historical, you'll find it right here. Oh, and if you're interested in all the mix, then there's no better place than Chatham, NJ — a town endowed with all the gems of invention, art, and history.

Home to a number of beautiful landmarks, Chatham, NJ, is a town that's famous for its quality schools, nice-sized backyards, and tree-lined Main Street. If you're looking for a beautiful place to live and work, consider Chatham, NJ — a town that offers respite from the hustle and bustle of city life while still being close enough for those who like to work or visit the city.

Chatham, NJ, puts genuine effort into keeping its downtown lively, hosting 'Nights Out' throughout the year and 'Shop Local' events during the vacations. A playground, a library with some of the leading programs around, and the town pool are at the center of the action, and all are walk able from many of Chatham, NJ's main residential zones.

If you're looking to get your hands on quality real estate in Chatham, you need to work with a Realtor® like Michael Gabriel. We will help you with all your home buying needs in Chatham. As an experienced Realtor®, we go above and beyond in providing you with a quality home for sale list and exclusive insights into each property.​​​​​​​

​​​​​​​We are here to make the entire process easy for you. We don't compromise on service quality and promise to give our everything to help you secure your dream home.

Chatham Real Estate is All About Elegant Colonial-style, Center-hall Homes
Located in NJ, Chatham is an attractive suburban community.

​​​​​​​There are many charming homes for sale in Chatham, NJ, and most of them are located closer to New York City commuter trains, restaurants, and shopping centers.

​​​​​​​You'll also find easy-living condominiums, elegant townhomes, and a diverse collection of larger grand-scale estate-like properties.

​​​​​​​Regardless of where you live in Chatham, NJ, residents enjoy this friendly community for its suburban living, which provides easy access to New York City, top schools, amazing wildlife preserves, a vibrant downtown, and so much more.

​​​​​​​Chatham, NJ, is undoubtedly a recreational, friendly, safe, and serene location for families, especially for kids.
​​​​​​​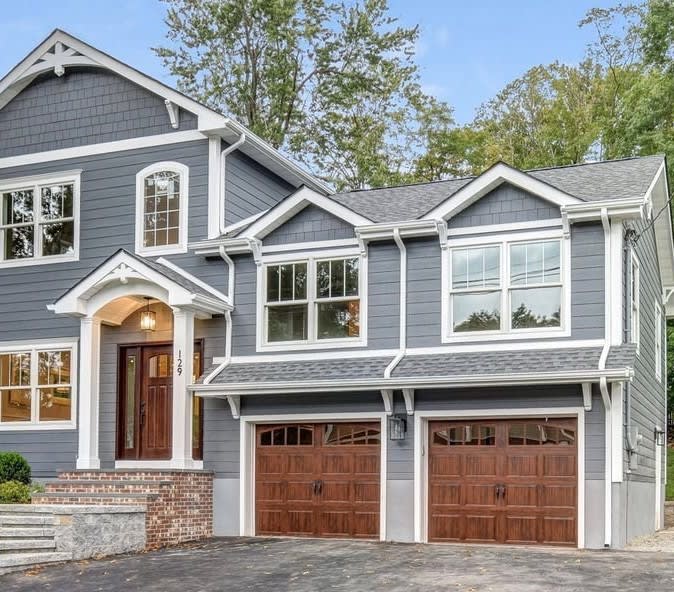 The History of a Town That's Packed With 'lifers'

During the Revolutionary War, Chatham, NJ, was a strategically situated town that impeded the Brit's westward advance.

​​​​​​​Washington ordered baking ovens to be constructed nearby to give the appearance of a stable encampment.

​​​​​​​This was done to keep the enemy off balance. He stayed for a short time at the Morrell House on Main Street in August 1781, writing at least 17 letters. Today, the Library of Congress holds these letters.
​​​​​​​
The Commute is Good in This Walkable Community
New Jersey Transit trains leave from Chatham to New York Penn Station, which is a 45-60 minute ride. However, it may take longer if trains change in Newark. Trains also run to Hoboken, where commuters pick up the PATH to Manhattan – but they may require a transfer. Only residents of Chatham, NJ, get train station parking permits. Newer residents may have to remain on the waiting list for at least a year. However, metered parking spaces are available near the station.

​​​​​​​Chatham, NJ, is around 25 miles northwest of Lower Manhattan, a 45-minute drive, traffic permitting via the Holland Tunnel and Interstate 78.

​​​​​​​Reach out to us now if you're interested in homes for sale in Chatham, NJ!

A Top-rated School District
The academic prowess of Chatham's students is almost second to none in the state.

​​​​​​​In fact, the quality of Chatham's school district is usually mentioned by real estate agents and residents as one of the main motivations for house hunters there.

​​​​​​​The school district of Chatham, NJ, comprises six schools: one high school, one middle school, one for 4th and 5th grades, and three for pre-kindergarten through 3rd grade.

​​​​​​​New Jersey Monthly magazine placed Chatham High School in the first position in the list of top public high schools in New Jersey.
​​​​​​​
Recently, voters approved an additional $460,000 budget in spending to grow the STEM (science, technology, engineering, and mathematics) programs in the district. Plus, 93% of Chatham, NJ's 1,200 students went on to 4-year colleges — students enrolled in SAT scored 583 in writing, compared with 497 statewide; 591 in math, compared with 521 statewide; and 571 in reading, compared with 496 statewide. Following are the top schools in Chatham, NJ:
​​​​​​​
Lafayette Elementary School:This is a fantastic school and is characterized by smart and enthusiastic students, caring staff and teachers, and supportive families. In addition, the school offers an array of programs, including theater, music, arts, etc.
Chatham Middle School:This is a school that values the highest standards in education and inclusion of all children, irrespective of background. Chatham Middle School has clubs, enrichments, electives, and classes for every child, thereby fostering a supportive learning environment. With reliable and approachable vice principals, proactive teachers, and a brilliant staff, this school is well-known for its academic rigor.
Chatham High School:Rivaling the lion's share of junior colleges, Chatham High School is one of the best schools in the state. If your child plans to attend this school, rest assured knowing they'll have the best opportunities available.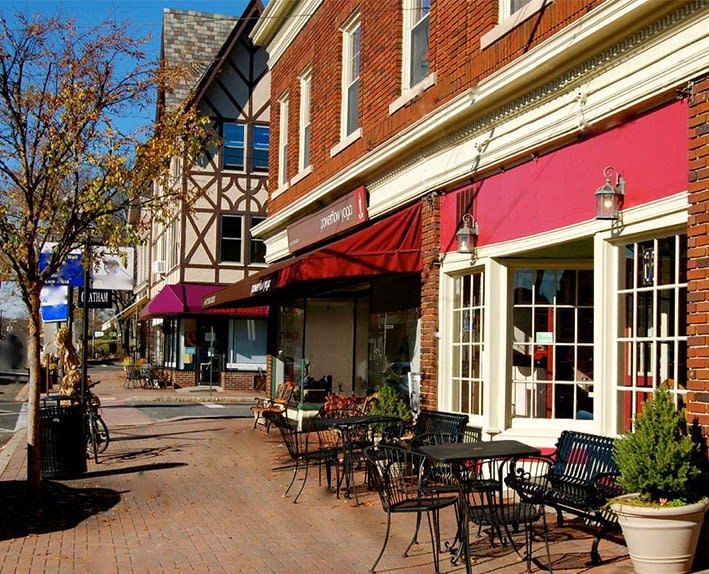 There's So Much to See and Do in Chatham, NJ
Invest in Chatham real estate and discover unforgettable things to do and spectacular sites to see in Chatham, NJ, every single day. This borough's culinary scene serves up delicious dishes for foodies to sample and savor. Thrill-seekers and adventurers can go wild for Chatham, NJ's amusement parks and outdoor recreation.

​​​​​​​History buffs relive and celebrate pivotal moments from this borough's legendary and rich past. Culture aficionados immerse themselves in the acclaimed fine and performing arts of the Garden State. Exploring Chatham, NJ's national and state parks brings nature lovers infinite inspiration. Families find fun for every age with activities running the gamut from low-key, relaxed to super high energy.
​​​​​​
Amusements and Activities
Chatham, NJ is riddled with dozens of fantastic destinations that provide entertaining, exciting, and fun attractions for every family member.
The art museums of Chatham, NJ, welcome visitors from around the world, allowing them to explore their enriching programs, special exhibitions, and unique collections.

​​​​​​​Consisting of artwork from almost all nationalities, the art collections of Chatham, NJ, is a cultural celebration that everyone must enjoy. The borough provides a range of art-related venues that display every form of art, including photography, sculptures, watercolors, oils, and more.

​​​​​​​Both small and large exhibits can be found at different attractions. For example, smaller galleries, which can be found at every corner of Chatham, NJ, the Morris Museum in Morris Town, university art museums at both Rutgers and Princeton, and the Newark Museum.

There's the New Jersey State Museum and Planetarium in Trenton. The museum is a 4-in-1 facility featuring natural history, fine art, cultural history, and archaeology & ethnology. The planetarium now features ultra-modern full-dome video, which will allow people to feel the sensation of zooming through the Solar System.
​​​​​​​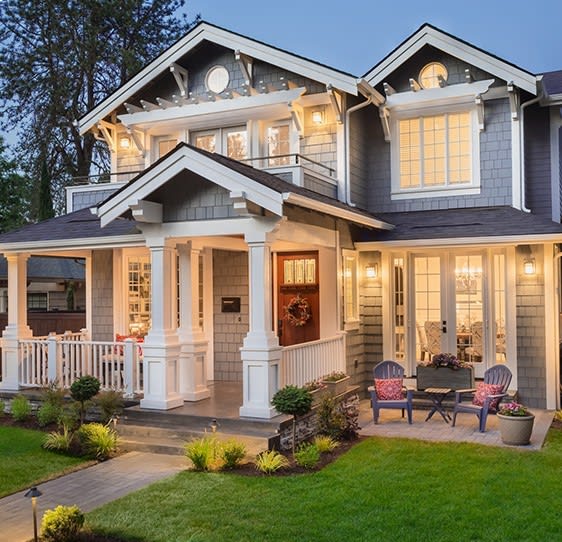 With mouthwatering delicacies ranging from Mediterranean, Spanish, Seafood, Italian, and of course, American, there's something to go round the table in this beautiful county.

​​​​​​​Chatham, NJ, offers a multi-culinary experience. So, if you love dining out, this incredible city will serve you well!​​​​
Chatham, NJ, has a distinguished and long history that dates back to the American Revolution, in which the state played an integral role.

​​​​​​​Also referred to as the Garden State, NJ has been a center for invention and high-tech industry during the course of its existence. Originally inhabited by Native Americans, New Jersey has welcomed countless waves of immigrants, from the English and Dutch in the 1600s to Latin Americans and Asians today.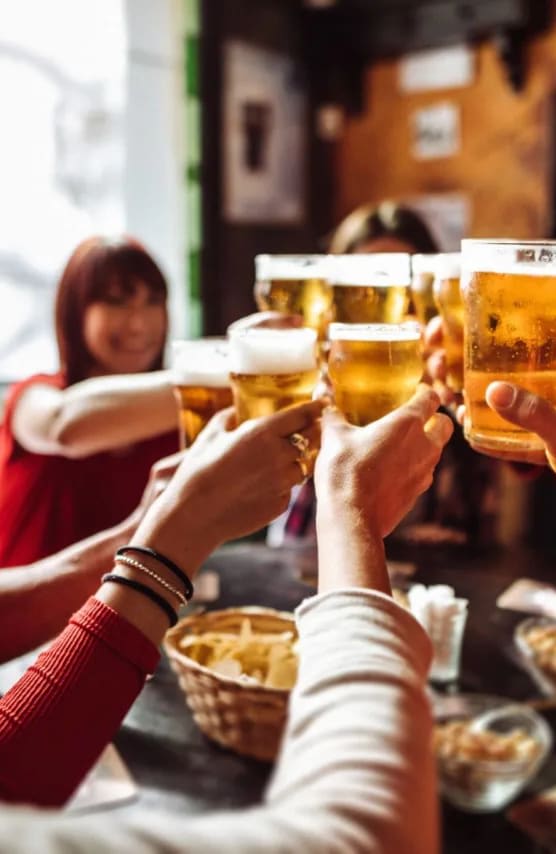 Sports Recreation and Outdoors
Besides its convenient midtown direct train service to New York City, upscale shopping and dining, tree-lined streets, beautiful homes, and outstanding schools, Chatham, NJ, is known for its proximity to astonishing scenic outdoor spaces for horseback riding, cycling, hiking, and walking. Here are some places to enjoy near Chatham, NJ, that are just a few minutes away from the township:
​​​​​​​

Lewis Morris County Park: This park borders Lewis Morris County Park, the 2nd largest county park in Morris County. The park comprises 22 miles of off-road cycling, hiking, walking, and horseback riding trails on 2,196 acres. Besides its hiking trails, Lewis Morris Park has group camping areas, athletic fields, picnic areas and shelters, and a fenced dog park. Some trails in Lewis Morris Park are steep and rocky, while others are easily navigable. If you're a swimmer, you can enjoy an invigorating after-hike dip at Sunrise Lake between Labor Day and Memorial Day. Anglers may also fish in the lake. Feel free to rent a paddle boat if you want to stay dry while exploring the lake.


Morristown National Historical Park: This park includes Ford Mansion, Fort Nonsense, and Jockey Hollow — historic sites where George Washington and his army stayed during the American Revolutionary War. Jockey Hollow National Park includes 11 trails ranging from 1 mile to 6.5 miles. These are routes for almost every fitness level and age. However, most of the trails include hills. For details about every trail, you can check out the website of Morristown National Historical Park and choose a path well suited to your fitness level. If you love hiking with a bit of history in the mix, you'll love Jockey Hollow. Every trail has information about the area's rich history and leads hikers to soldiers' huts, a cemetery, an herb garden, and a farmhouse.
​​​​​​​
Loantaka Brook Reservation: With around 10 miles of well-kept nature trails, this reservation is perfect for cycling, jogging, walking, and horseback riding on its adjacent bridle paths. While the trails undulate moderately in specific areas, they're usually flat and make cycling and walking pleasurable and easy at almost every fitness level.
The wide paved paths of Loantaka are clear of debris. Thus, they're perfect for children learning to ride bicycles. Kids of all ages who enjoy nature can also enjoy looking for deer, foxes, bunnies, butterflies, snakes, turtles, and birds on the reservation. Labeled as one of the leading untouched forests in the US, the Helen Hartley Jenkins Woods at Loantaka Brook Reservation provide visitors with serene trails that wind through calm woodlands. The reservation also has play areas, athletic fields, and picnic areas. It tends to be a famous park, especially on weekends. If you like solitude, visit Loantaka on weekdays or very early in the morning.

From bargain-friendly outlets to upscale boutiques, discount malls, and flea markets, the variety of shopping in Chatham, NJ, is abundant. With no retail tax on shoes or clothing, residents are sure to find that perfect gift for their loved ones or for themselves!

​​​​​​​Looking to know the actual value of your home? Contact Michael Gabriel!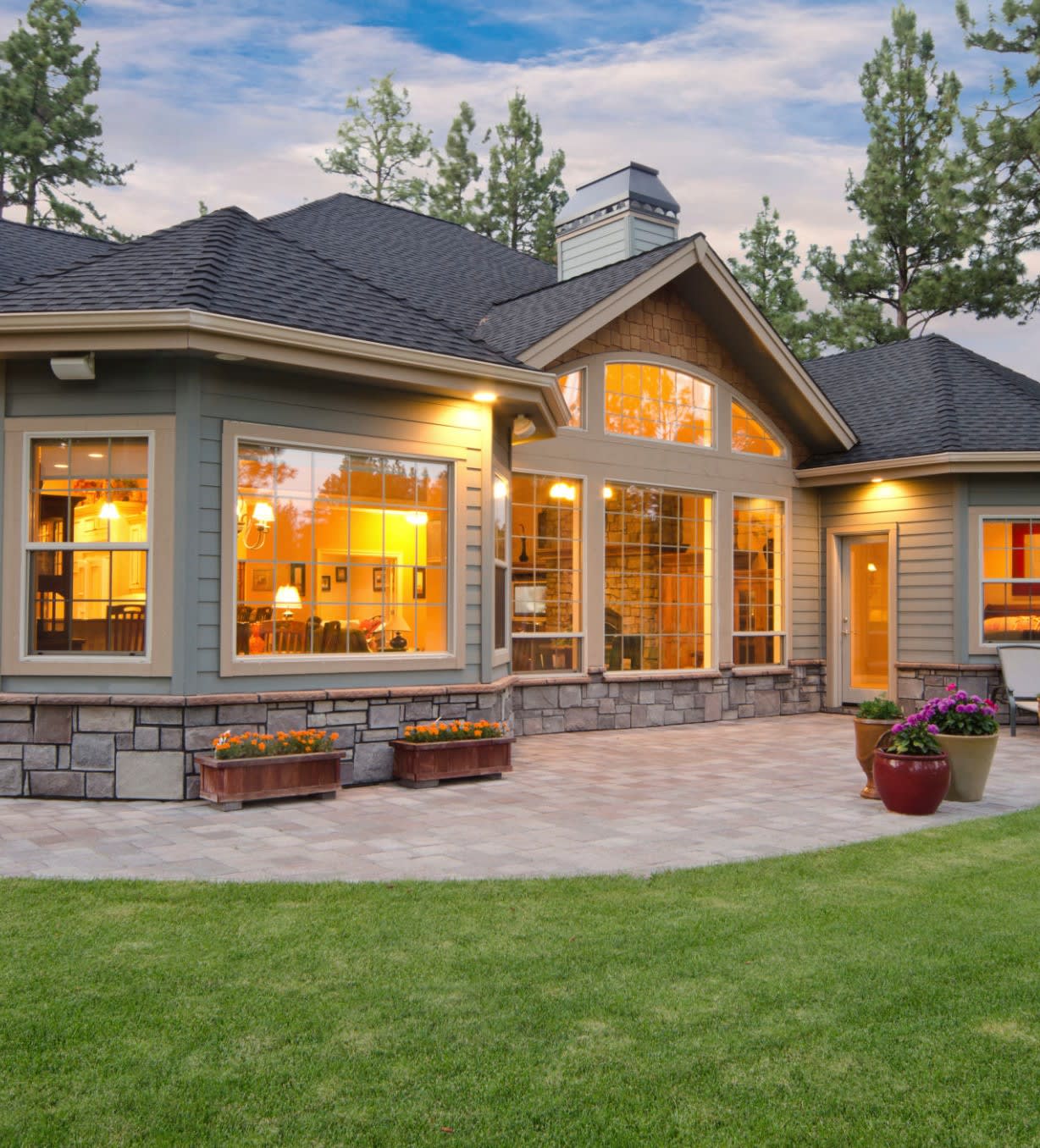 A Quick Round Up of Activities to Do in Chatham
Family recreation is a priority in Chatham, NJ, which is why Memorial Park Pool is open seasonally.

​​​​​​​There are 4 fields, 2 with artificial turf, which bustle with cheering adults, field hockey players, and young lacrosse.

Downtown is home to Restaurant Serenade — another popular dining spot besides Scalini Fedeli. With a ton of high-end shops and several departments, the Mall at Short Hills is just minutes away.

Beginning in late June, a weekly farmer's market is held on Saturdays. If you want to grow your own produce, join the Chatham Community Garden. However, there are some annual fees for plots.

The Library of the Chatham has a number of programming resources for children and adults. A nonprofit local theater by the name of the Chatham Community Players has been entertaining local audiences for almost a century now.

​​​​​​​Looking for homes for sale in Chatham, NJ? Get in touch with us now!
​​​​​​​
Why Choose Michael Gabriel for Chatham Real Estate?
Looking for homes for sale in Chatham, NJ? Michael Gabriel can help!

​​​​​​​Michael Gabriel specializes in marketing and selling some of the world's most stunning and iconic properties to his network and connections of high-net-worth individuals.

​​​​​​​His tenacious drive and uncompromising professionalism have yielded his quick rise to success in the real estate industry, crowning him as one of the most successful real estate brokers in North NJ year in and year out.

Striving to always offer the best customer service possible, Michael Gabriel's extensive experience, market knowledge, and connections both nationally and internationally attribute to his massive success.

​​​​​​​He isn't just looking to sell someone a home, but rather, to sell a complete lifestyle and dream. Whether representing a $500,000 property or a property worth millions, Michael Gabriel ensures every client is properly taken care of and their needs and expectations are exceeded.
​​​​​​​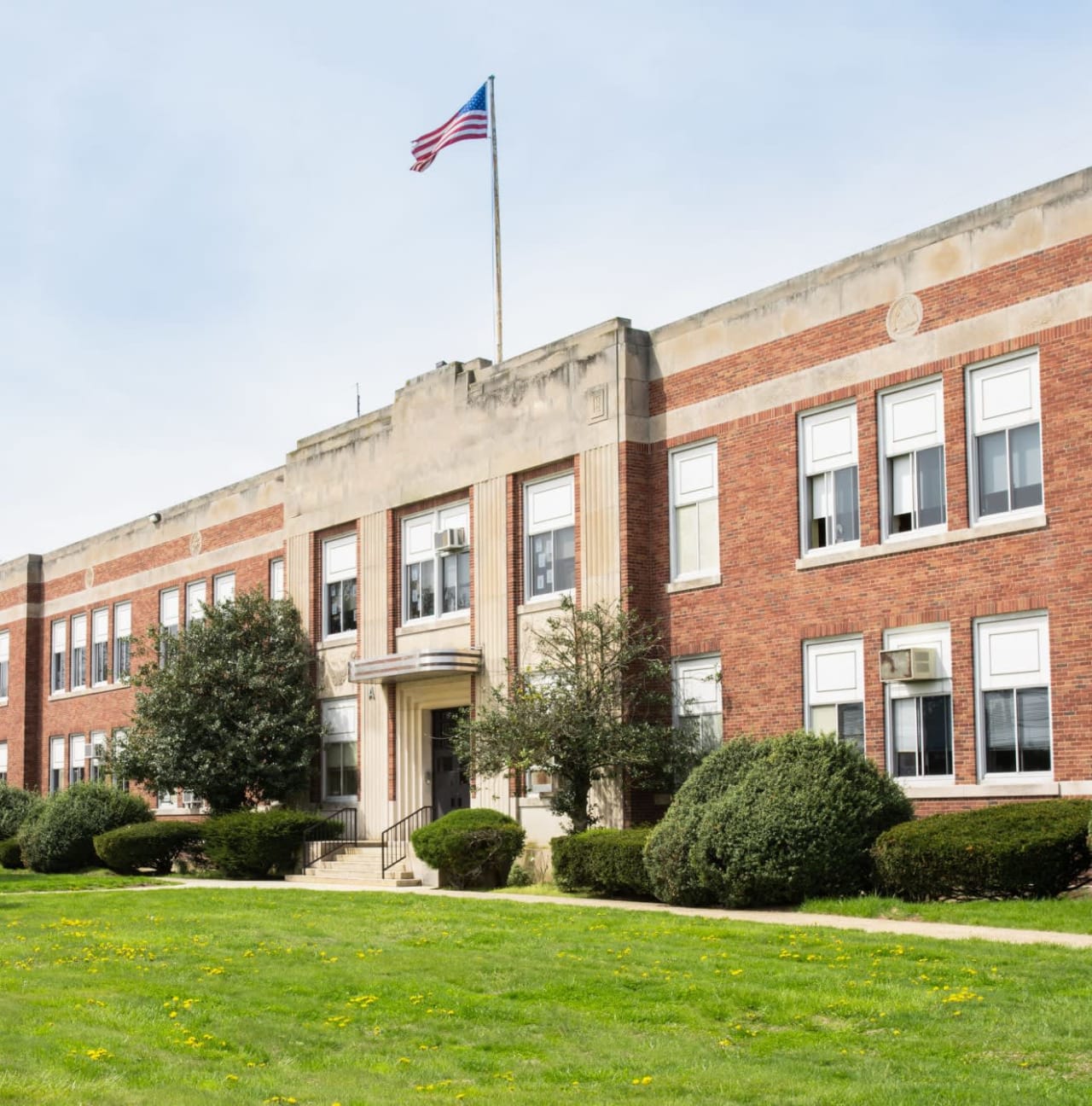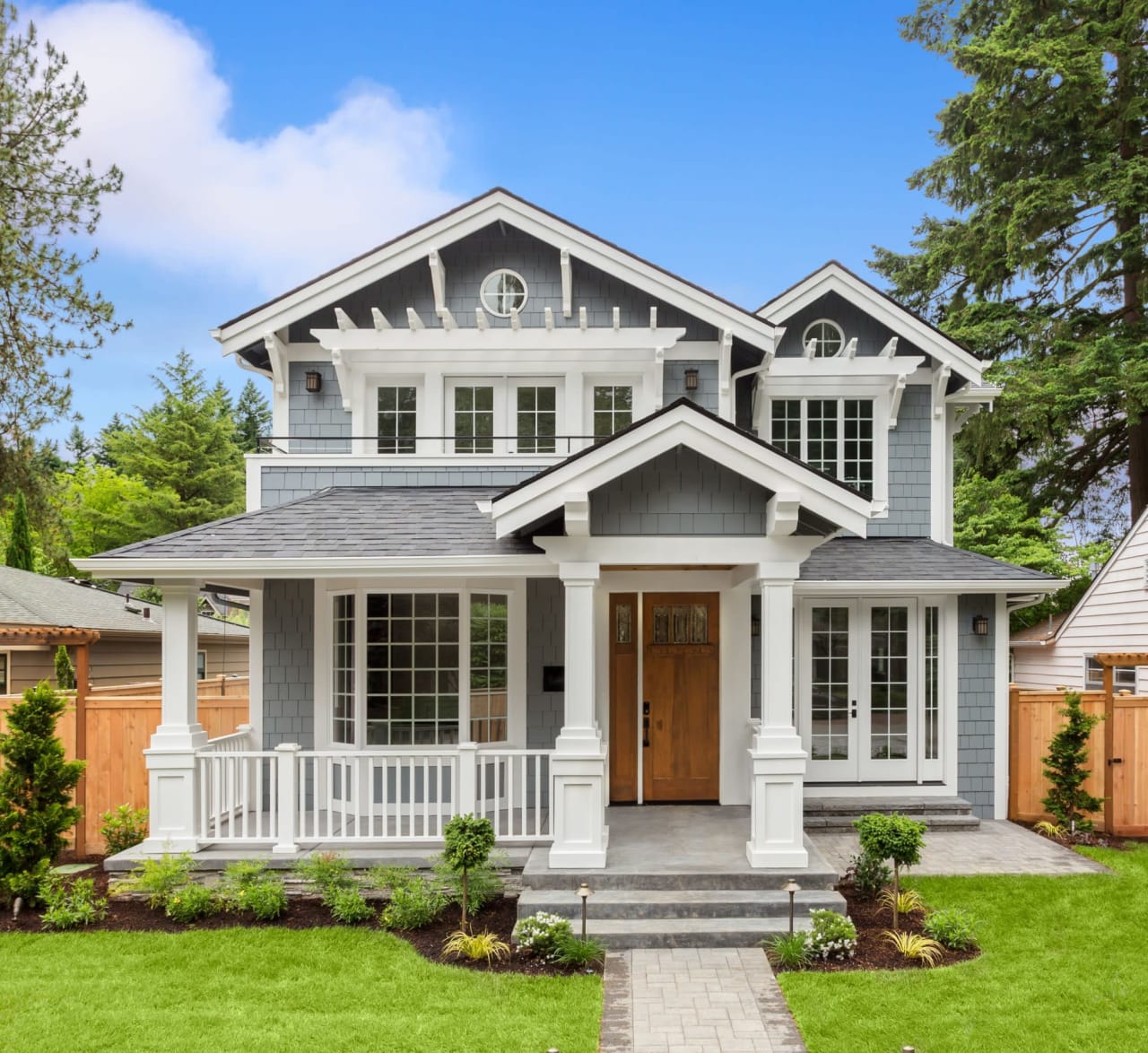 Michael Gabriel's connections to successful business professionals have given him an edge in the business. His persistence, grit, and hard work are driven by what is eventually best for his client's needs and wants. His experience has taught him that his success isn't derived from selling luxury homes but rather from his genuine passion for real estate and care for clients. His love for real estate is contagious and shines through in every single transaction.

With years of experience helping clients buy and sell luxury Chatham real estate, Michael Gabriel brings to the table an unmatched understanding of one of the most competitive real estate markets in the world.

Famously known for his charisma and expertise, Michael Gabriel prides himself on having the utmost regard for his client's privacy and confidentiality. He has accumulated a prominent network of clientele, including some of the wealthiest families of North NJ. By pairing his keen insight into real estate trends with his unrelenting work ethic, Michael Gabriel tailors his marketing strategies to best fit every individual client and secure top dollar!
​​​​​​​
MICHAEL GABRIEL REAL ESTATE
---
Michael Gabriel has quickly become one of the premier real estate brokers in North NJ. Specializing in luxury real estate in the North NJ area, this skillful professional has set himself apart from the competition by never resting on his laurels and always striving to offer a better service to his clients. If you're looking for a North NJ luxury real estate broker to take your experience to the next level, you need to get in touch with Michael Gabriel.