Welcome to Upper Saddle River
Upper Saddle River can be a great area to buy your first home. However, the process can be pretty stressful if you do it alone. Engaging the services of a quality real estate agent will ensure a smooth and hassle-free process. We are your one-stop solution for all your housing needs. Our commitment to quality and dedication will ensure that you get your dream home quickly. So, if you're looking for homes for sale, contact us straight away!

​​​​​​​You'd be surprised to know that Upper Saddle River, NJ, doesn't have any sidewalks. Plus, there's no real downtown too. The town totally gives off a country-living vibe.

Located just south of the New York border, this 5-square-mile town has affluent residents in NJ, comprising successful entrepreneurs, Wall Street professionals, and doctors.

Upper Saddle River, NJ, not to be mistaken with Saddle River—which it meets to the south— spreads across rolling hills where strawberry fields and apple groves once flourished. Folks from different urban parts of NJ would escape to the area to appreciate the countryside scene, including Anona Lake, a man-made recreation site in the town's northwestern part.

Today, there's a mix of newer and older homes, from manicured townhouses to sprawling estates, along with a private community that emerged on Anona Lake. Here, you have every type of home you can imagine.

Looking for homes for sale in Upper Saddle River, NJ? Give us a call now!
The history — originally settled by the Lenape Native Americans

Upper Saddle River and Saddle River are named after the watercourse that runs through the towns. However, the most plausible origin of the river's home is the Saddle brook and valley in Argyll County, which have been memorialized by a 17th-century Scottish couple in the region. This makes far more sense than the idea that Washington fell out of his saddle.

Another top commuter town in NJ

New York City and Upper Saddle River are 25 miles apart. New Jersey Transit bus and train services are available in a variety of neighboring towns.

​​​​​​​For example, the train ride from Ramsey Main Street station to Pennsylvania station takes around 50 to 60 minutes on the Port Jervis line, with a transfer in Secaucus. The Short Line bus of Coach USA also departs once a day from 4 points in Upper Saddle River to Port Authority. This ride takes around 45 to 50 minutes. Get in touch with us now if you're a Upper Saddle River real estate seller!
​​​​​​​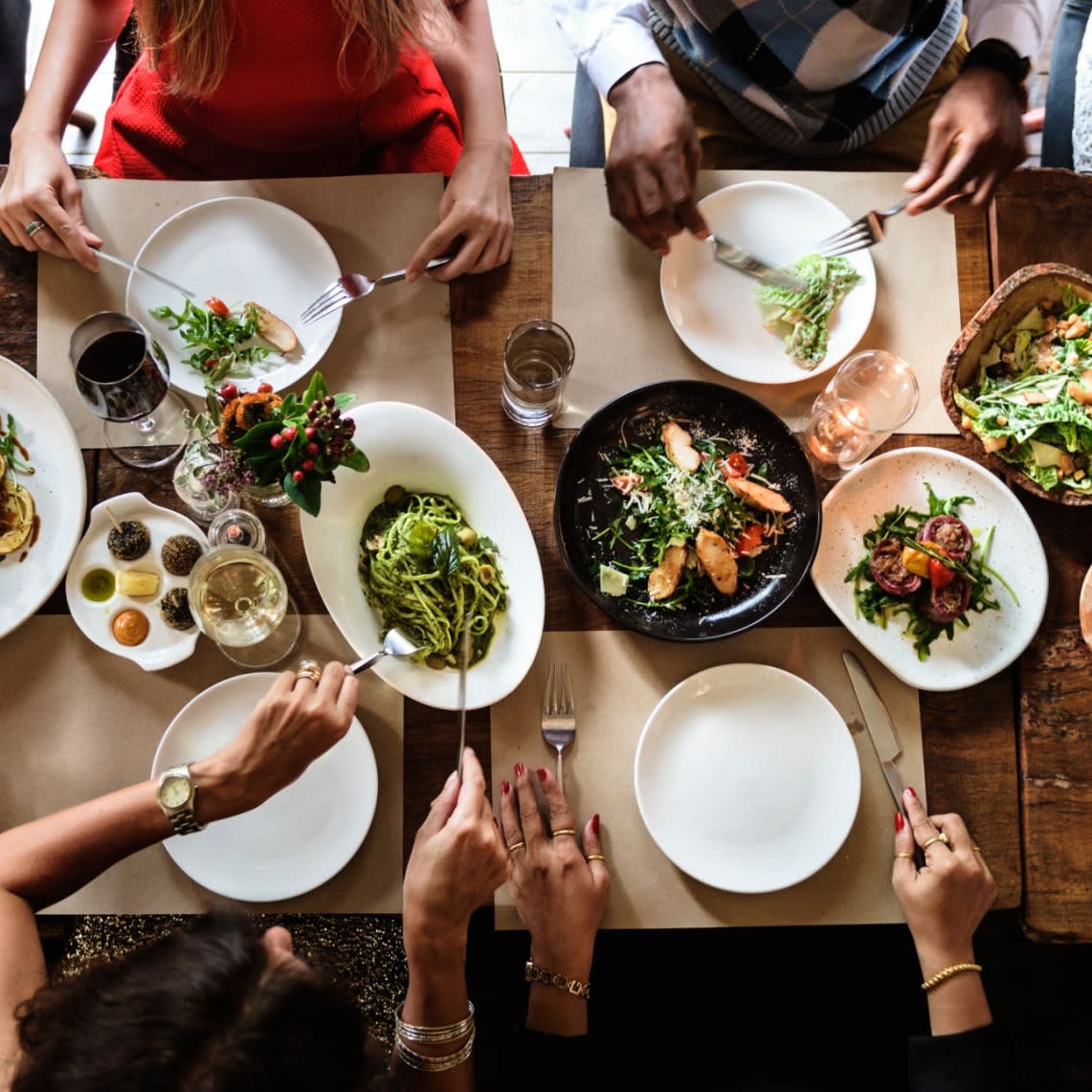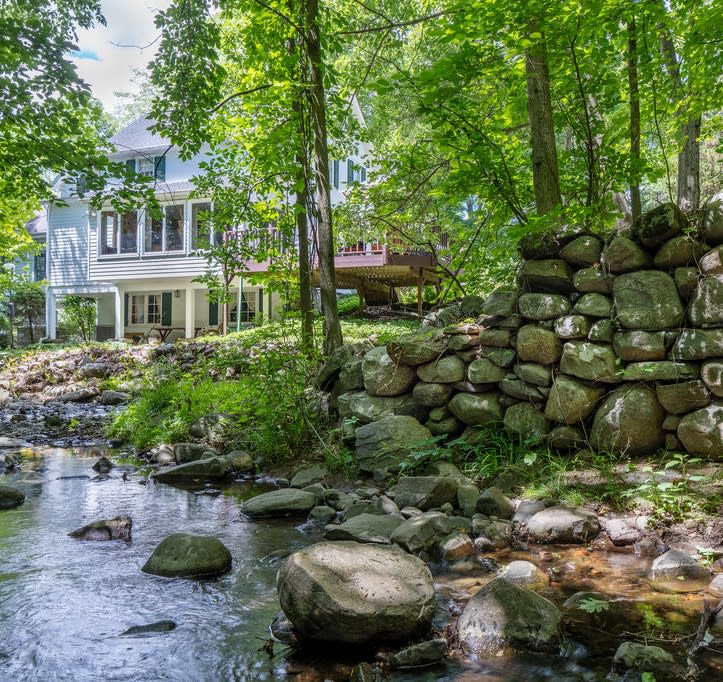 The schools in Upper Saddle River, NJ, offer academic rigor that young minds need for the future

The school district of Upper Saddle River consists of 4 schools, from prekindergarten through 12th grade.

​​​​​​​Robert D. Reynolds elementary school enrolls around 350 students in prekindergarten through 2nd grade. Approximately 380 students get enrolled in Edith A. Bogert elementary school. In recent state tests, 85% met standards in math versus 44% statewide; 85% met standards in English versus 55% statewide. Thus, it was named as New Jersey School of Character.

Emil A. Cavallini middle school enrolls roughly 470 students in 6th through 8th grades. On state tests, 82% met standards in math versus 44% statewide; 83% met standards in English versus 55% statewide.

Northern Highlands Regional High School enrolls over a thousand students in the 9th through 12th grades. Recently, the average SAT scores were 624 for match and 624 for reading and writing, versus 552 and 551 statewide.
​​​​​​​
​​​​​​​Reach out to us now if you're looking for homes for sale in Upper Saddle River!
Since Upper Saddle River, NJ, isn't home to many residents, the dining options available are few in town. However, there are plenty of options outside its borders:
Saddle River Café has a healthy menu, including a warm lobster roll, southwest crispy chicken salad, a veggie burger, and grilled tuna tacos.

​​​​​​​The café offers juices pressed daily with fresh ingredients, teas by Harney & Sons, wellness shots, smoothies, and coffee by Devotion — a farm-fresh coffee company that harvests its beans in Columbia.
This is Bergen County's most romantic dining location. Situated in a restored barn, this BYOB restaurant serves upscale French-American cuisine made with organic, sustainable, and fresh ingredients.

​​​​​​​To incorporate the freshest ingredients, the menu changes a couple of times seasonally.

​​​​​​​Menu items comprise house-made Cavatelli Bolognese, Long Island duck, and Barnegat Light sea scallops.

​​​​​​​Moreover, a butcher block and caviar options are available. The restaurant also offers special/private and at-home catering events.
​​​​​​​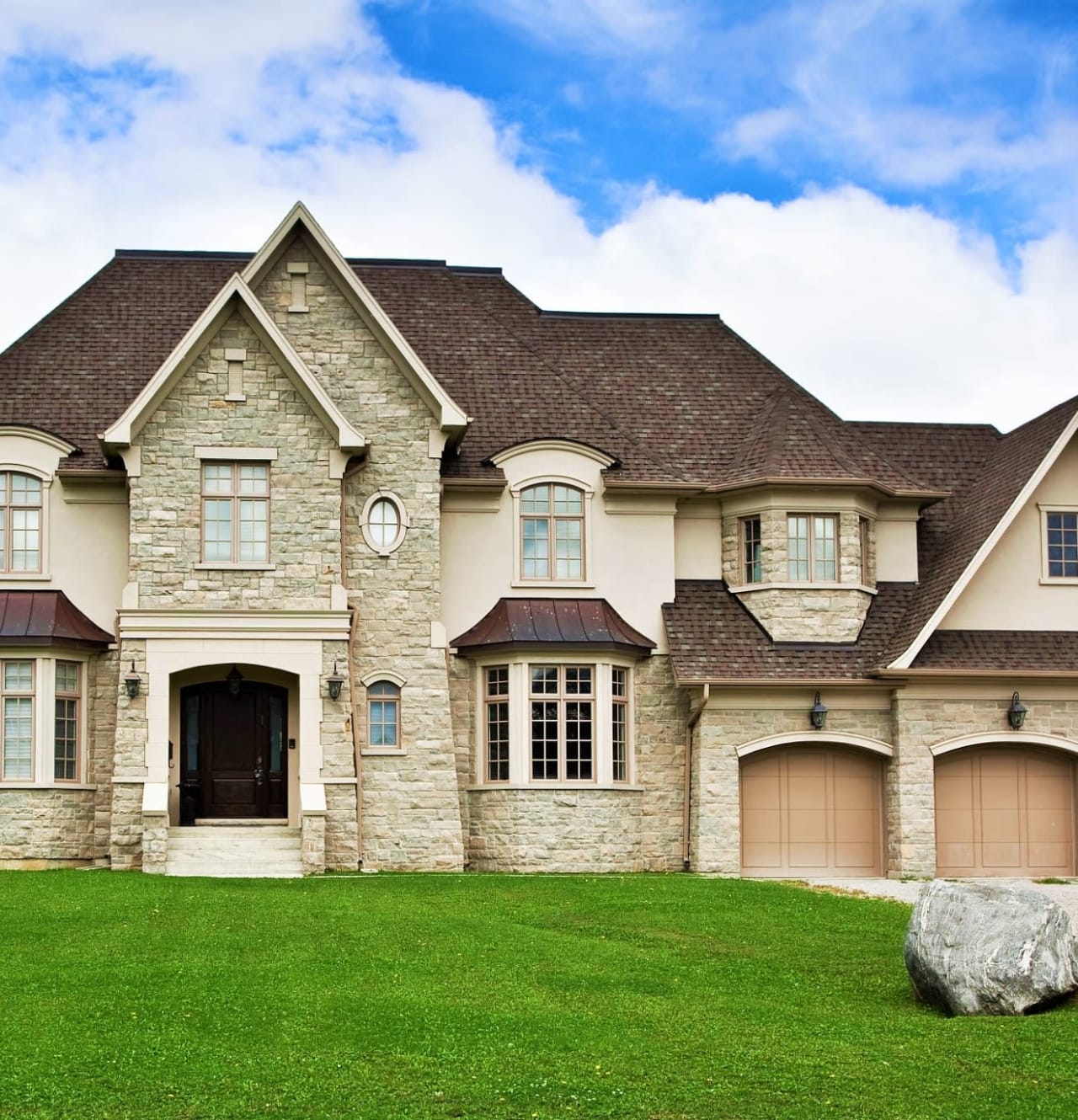 A quiet town — neat as a pin

Upper Saddle River, NJ, is one of the friendliest of towns — even if you're a stranger dropping by a garage sale on a casual cul-de-sac. One of the main reasons for that nurturing excellence is that the most influential people of Upper Saddle River, NJ, are women.

Contact us now if you're a Upper Saddle River real estate seller?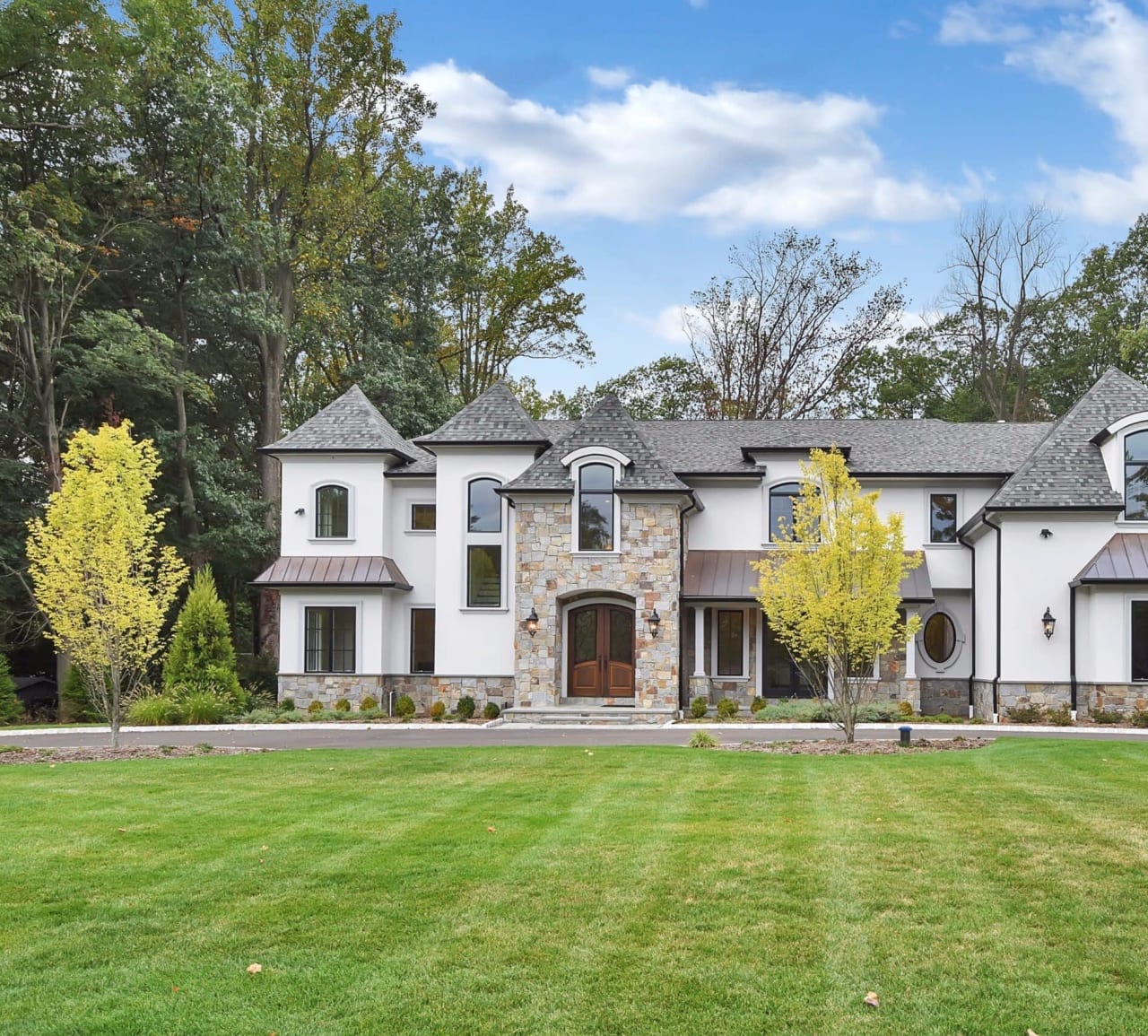 What you'll find in Upper Saddle River — a rustic community bisected by Saddle River

Bordered by Chestnut Ridge and Airmont in New York, Woodcliff Lake, Mahwah, Ramsey, Saddle River, and Montvale in New Jersey, Upper Saddle River is located in north-central Bergen County.

​​​​​​​Developed from farmland and orchards, the area usually lacks distinct neighborhoods. Exceptions consist of Anona Lake, a private community with a man-made lake, and the desirable area of East Hill near Saddle River.

Popular housing styles in Upper Saddle River, NJ, include modern farmhouses, Colonials, and 'Hamptons' cottages with cedar shingles and gables.

Most homes are in the range of 5,000 to 7,500 square feet, and you'll find just a handful of 10,000-square-feet leviathans. This could be because people may have a summer home or like to travel more, which is why maintaining a 10,000-square-foot-home can be difficult.
​​​​​​​
The majority of Upper Saddle River stands between the Garden State Parkway to the east and Route 17 to the west, with both roads offering access to shops and services that the borough rightly lacks.

The downtown isn't too big. There's a general store, a park, a library, and that's about it. The dearth of gathering places has made each one a concentrated center of impromptu meetings with neighbors and friends. With its cookie-baking contests, reading programs, and concerts, the library is the heartbeat of the town.

There's also a Lions Memorial Park, which is found on the west bank of the Saddle River — it's the local recreation area where you're free to stretch out your legs and take a nice jog. The field hosts seasonal cross-country, soccer, and baseball events. The park also hosts Lion's carnival every summer.

​​​​​​​Looking for homes for sale in Upper Saddle River, NJ? Give us a call now!

Why do people love Upper Saddle River, NJ?

Upper Saddle River, NJ, suffers from a case of forgotten prestige. Most outsiders assume that this 5.3-square-mile town is more affluent than its neighbor, Saddle River, when it's only more northerly. It's named 'upper' not because of 'upper crust,' but because of 'Upper Nile.'

While Saddle River is popular for estates set on lush 2-acre plots, Upper Saddle River is no hunch. It has a median household income, landscapes groomed to perfection, and fairly big houses. Plus, sports figures like Bill Parcells, Jason Kidd, and Lawrence Taylor have been drawn to the place.

Although being centrally located, Upper Saddle River has a rural feel. A historical museum, parks, tree-lined streets, and 1-acre zoning create a rural setting in the middle of Bergen County, the most populated city in NJ.
​​​​​​​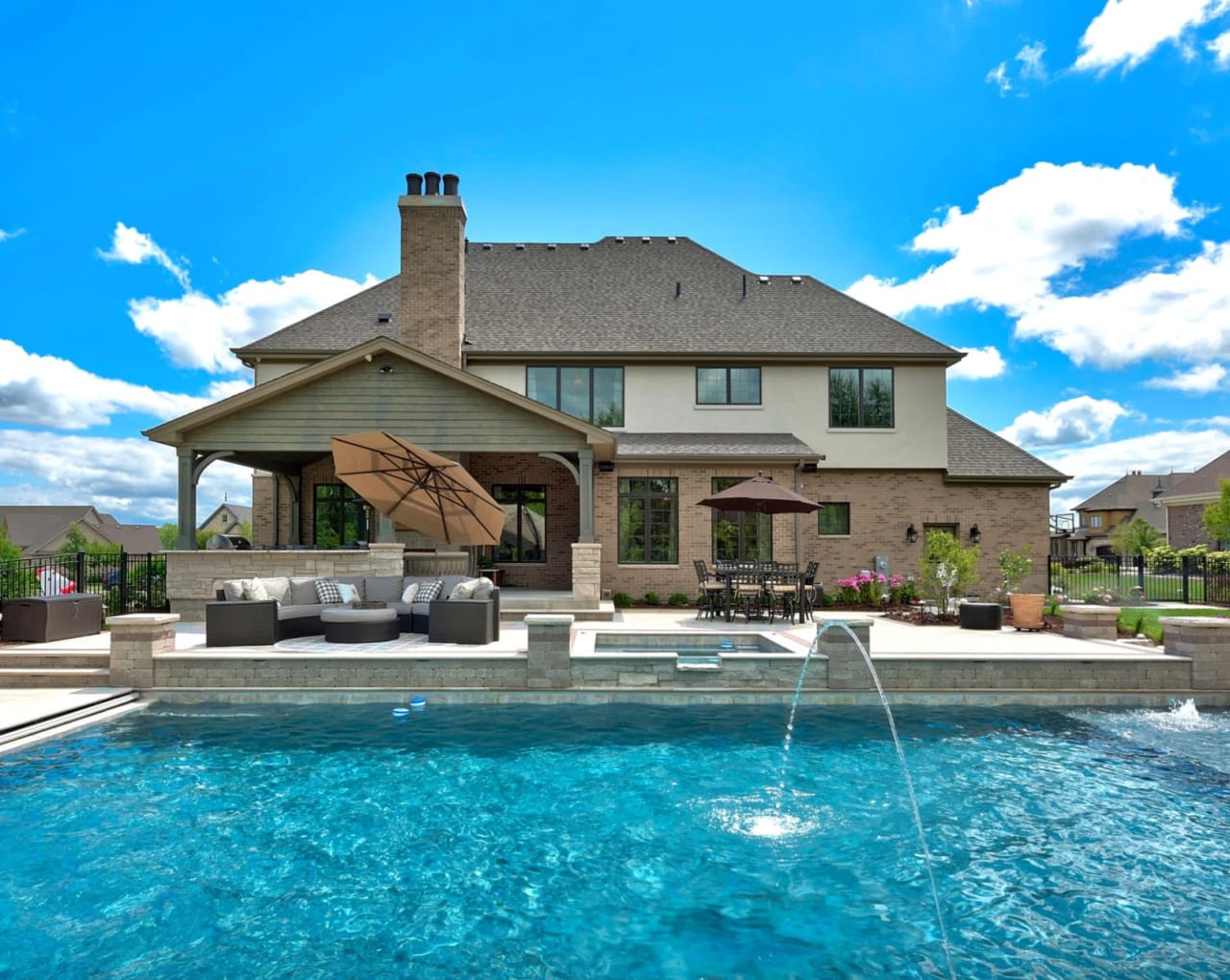 With a regional high school in neighboring Allendale and 3 primary schools in town, Upper Saddle River is also famous for its schools. Recently, a group of 8th graders received a top prize in a national competition, 'Samsung's Solve for Tomorrow', for designing a football helmet that may detect concussions. In addition, state championships were won by both the boys' lacrosse and the hockey teams at Northern Highlands Regional High School.
​​​​​​​
Most people choose Upper Saddle River first for the schools, then for the zoning. While Livingston and Short Hills also have top-notch school systems, you only get a quarter of an acre.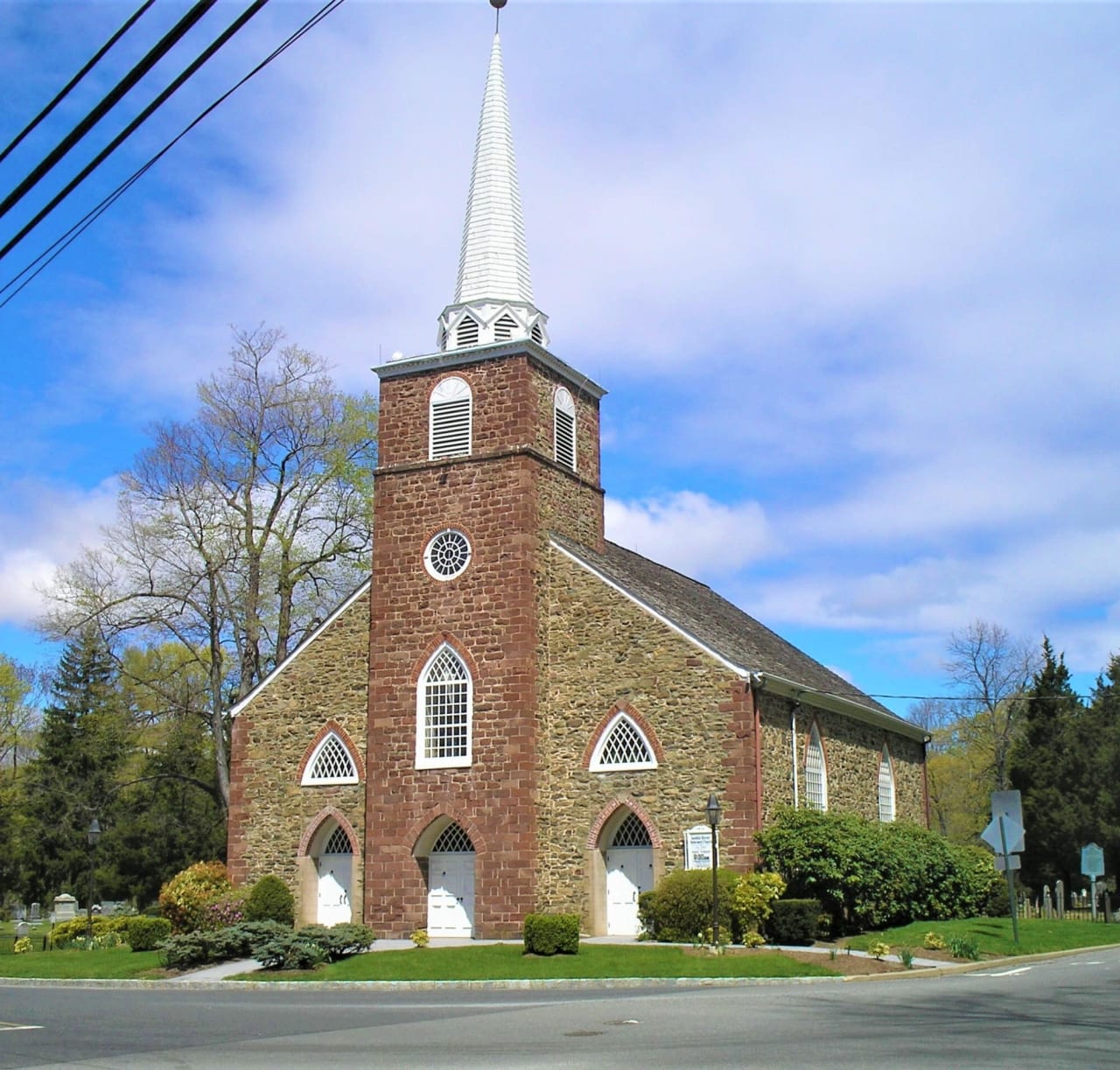 However, Upper Saddle River also has some vintage buildings flagging its Colonial heritage. Also known as the Old Stone Church, the Saddle River Reformed Church, whose existing structure was finalized in 1819, was the last church in NJ to have a minister sermonizing in Dutch.

​​​​​​​The common trend of new builds and teardowns is especially noticeable in Upper Saddle River. You'll find some couple-block radiuses with 80-90% new construction in the last 5 years. Thanks to this constant renewal, the town looks like Stepford-like artifice or radiates feelings of freshness, depending on your viewpoint.​​​​​

​​​​​​​According to the residents, the spirit is that of a small town, where citizens like helping each other. Volunteer groups comprise the Woman's Club of Upper Saddle River, which helps local businesses through a ton of activities while financially helping a women's shelter in West Milford, NJ.

​​​​​​​The club has also been running an essay and poetry contest in the schools for over 3 decades. There's also the 15-year-old Upper Saddle River Educational Foundation, which raises funds for television production equipment, laptop computers, and STEM labs for the schools.
​​​​​​​
Motivated by an Upper Saddle River family that witnessed the deaths of both parents in succession, Leah Halpern initiated USR Cares in 2016 — a network that manages donations of products/services to community members when there's a crisis.

People think of Upper Saddle River as an expensive and a fancy town — and it definitely is. However, people who aren't very wealthy also live in this town.

Get in touch with us now if you're a Upper Saddle River real estate seller!

Why choose Michael Gabriel for Upper Saddle River real estate?

Looking for homes for sale in Upper Saddle River, NJ? Michael Gabriel can help!

Michael Gabriel specializes in marketing and selling some of the world's most stunning and iconic properties to his network and connections of high-net-worth individuals.

​​​​​​​His tenacious drive and uncompromising professionalism have yielded his quick rise to success in the real estate industry, crowning him as one of the most successful real estate brokers in North NJ year in and year out.

Striving to always offer the best customer service possible, Michael Gabriel's extensive experience, market knowledge, and connections both nationally and internationally contribute to his massive success. He isn't just looking to sell someone a home, but rather to sell a complete lifestyle and dream. Whether representing a $500,000 property or a property worth millions, Michael Gabriel ensures every client is properly taken care of, and their needs and expectations are exceeded.
​​​​​​​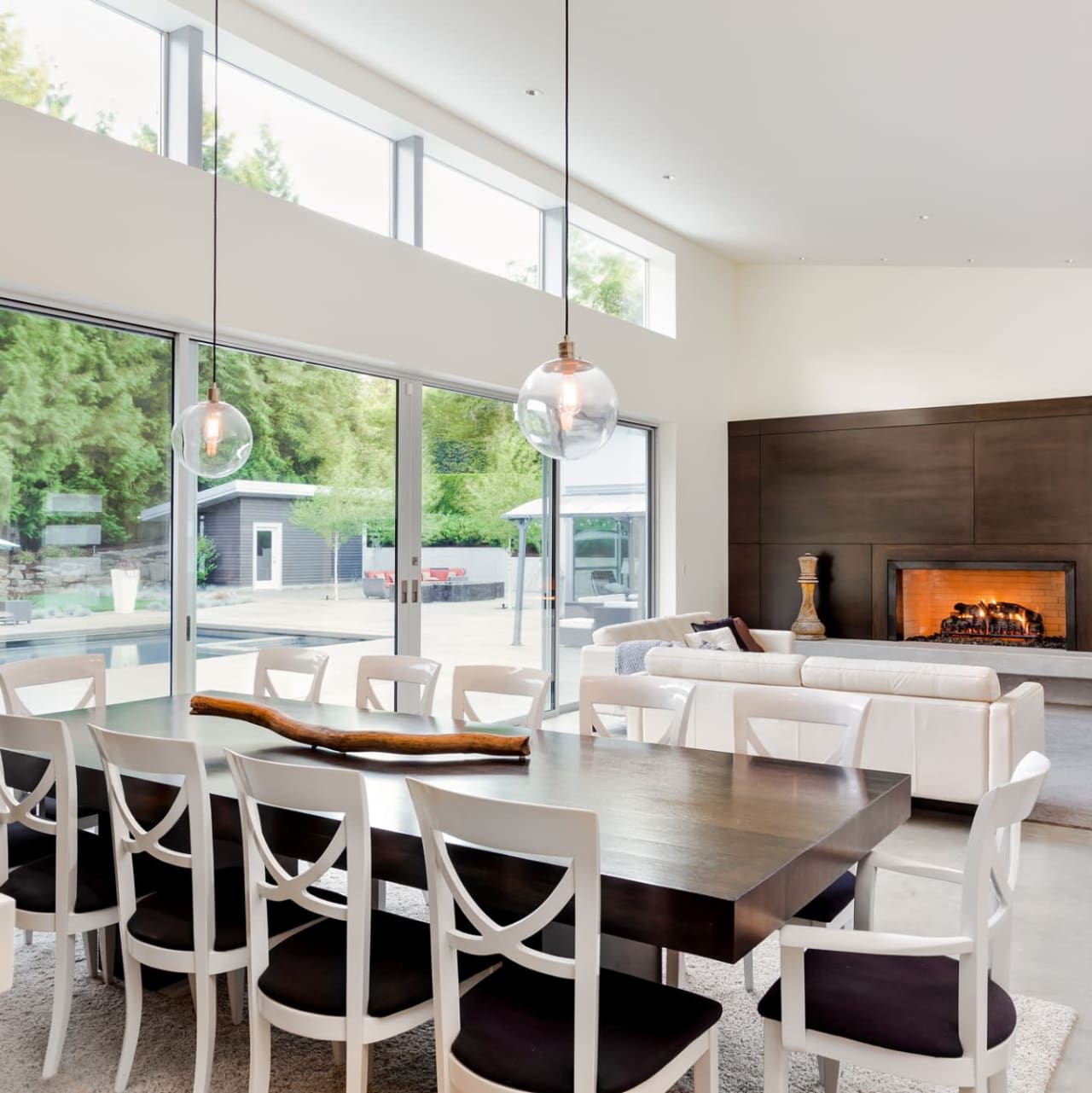 Michael Gabriel's connections to successful business professionals have given him an edge in the business. His persistence, grit, and hard work are driven by what is eventually best for his client's needs and wants.

​​​​​​​His experience has taught him that his success isn't derived from selling luxury homes but rather from his genuine passion for real estate and care for clients. His love for real estate is contagious and shines through in every single transaction.

With years of experience helping clients buy and sell luxury Upper Saddle River real estate, Michael Gabriel brings to the table an unmatched understanding of one of the most competitive real estate markets in the world.

Famously known for his charisma and expertise, Michael Gabriel prides himself on having the utmost regard for his client's privacy and confidentiality. He has accumulated a prominent network of clientele, including some of the wealthiest families of North NJ.
​​​​​​​
By pairing his keen insight into real estate trends with his unrelenting work ethic, Michael Gabriel tailors his marketing strategies to best fit every individual client and secure top dollar!
​​​​​​​
MICHAEL GABRIEL REAL ESTATE
---
Michael Gabriel has quickly become one of the premier real estate brokers in North NJ. Specializing in luxury real estate in the North NJ area, this skillful professional has set himself apart from the competition by never resting on his laurels and always striving to offer a better service to his clients. If you're looking for a North NJ luxury real estate broker to take your experience to the next level, you need to get in touch with Michael Gabriel.